2020 Vision

We launched a podcast!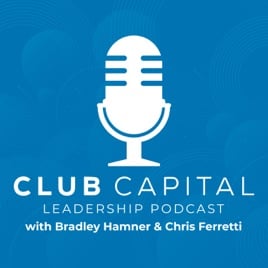 Click here to check it out

Ask us about our 1:1 Coaching

Covering All six areas of Business & Leadership Principles:
Lead Yourself First

Clarity

Alignment

People

Cash

Focused Execution
If you're interested or have any questions shoot us an email at:
✉️
coaching@club.capital
Find us on Social Media - we'd love to connect with you!
facebook instagram linkedin

We look forward to an AMAZING 2020

Until next episode...


Lead well!